Group classes offer an affordable way to train your dog . It also allows you to socialize your dog and get them to perform in a distracted setting. Our class sizes are small which allows for plenty of attention from the instructor and opportunity to practice the skills being taught.
Puppy Kindergarten
This class is socialization focused. Pups get to interact with each other which builds appropriate social skills and confidence and the other attendees which will make trips to the vet and groomer and out in public better as adults. Activities include ball pit, texture challenge, tunnel & toy review. We also address issues like house breaking, nipping and jumping. This class is for pups between 12 and 24 weeks of age who have had the 1st 2 rounds of DHLPP  and Bordetella vaccines.
Class is 1/2 hour long, $10 pay-as-you-go.
Obedience 1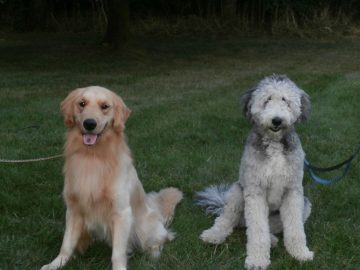 This class will introduce the commands Sit, Down, Stand, Come, Quiet, Leave it, leash manners and Wait.  Owners will learn what to do to get their dogs to listen to them, how exercise and nutrition effect dog behavior and how to eliminate unwanted behaviors like, jumping, pulling on leash, running away and grabbing items like the TV remote, shoes etc. This is the foundation for having a well mannered family member.
Class is 50 minutes, 6 weeks $150
Obedience 2
This class covers the commands Place, Drop,  and Heel Swing and Finish and it develops the skills that were previously introduced with distance and distractions. Students must have completed Obedience 1 or have permission from the instructor.
This class is 50 minutes 6 weeks $150
Clicker Tricks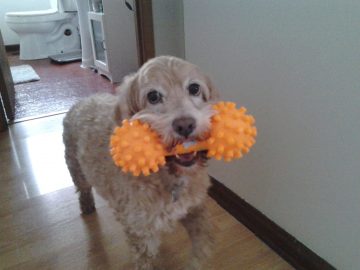 This class teaches fun behaviors like play dead, take a bow, salute, sit pretty and high five. It also builds dog / owner bond, drains mental energy, teaches focus and builds confidence. It is ideal for high energy dogs, shy or timid dogs, dogs who have post injury or post surgery activity restrictions, dogs who will be doing therapy visitations or folks who are interested in fun new activities to do with their canine companion. Clickers will be provided. Dogs do not attend the first night.
This class is 50 minutes, 6 weeks $150
Nose Knows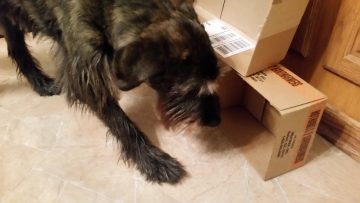 Let your dog do what come naturally. Use their nose! It is great for active dogs who need to burn off energy. it is also good for older dogs or arthritic dogs who have mobility issues. It is perfect for shy or timid dogs too who need to build trust and confidence. Dogs will hunt for hidden food. The location of the hide will get increasingly challenging. They will transfer to finding non food scents and objects.
This class is 1 hour 4 weeks $100
Rally Intro
This class introduces dogs and handlers to the sport of Rally Obedience. Dog and handlers move around a course performing the behaviors that are designated on posted signs.  New skills and behaviors will be introduced and practiced.   Dogs must have completed Obedience 1 and 2 to participate.
 50 minutes 6 week class for $140
Click Here to Register for Strongsville classes  email cleunleashedk9@gmail.com for N Olmsted classes