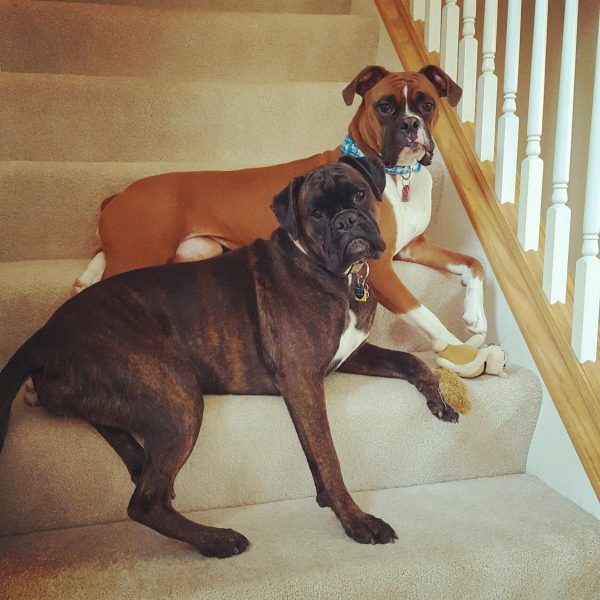 Pawsitively Good Pup offers Individualized instruction where you get one on one attention from the instructor and the lessons are tailored to your specific needs and issues. They are done at your home or out in public if that is appropriate to the behavior being worked on. Sessions are scheduled at your convenience and at your pace. They tend to go 1 1/2 to 2 hours. All methods and techniques employed are humane and geared toward the comfort and success of the owner and the dog.
---
Polite Pooch
This is an obedience oriented training package. It consists of 4 lessons and will teach all of the foundation commands needed to have a well mannered dog, including Sit, Down, Stand, Let's Go (loose leash walking), On, Off, Wait, Leave it, Come and Place. This will help with issues like jumping, not listening, pulling, running away.
The program consists of 4 sessions and is $415.
Puppy Head Start
This program will get new owners off to a good start with their new addition to the family. In 2 sessions we will deal with name recognition, house breaking, nutrition advice, crate training, puppy proofing the home, treats and toys, collars and leashes, confidence building and socialization instruction.
This plan is $190
Heart and Soul
This is a behavior modification program that employs TBTE methods. TBTE was developed by Mark McCabe with the primary objective of removing conflict from relationships and training, and to the greatest degree possible not just changing the external behavior of the dog but actually changing the internal states and perspectives of the dog that drive problem behaviors. It is TBTE's goal to help a dog to be able not just to choose not to do bad things or to follow commands of their owners, but to get them to prefer to behave in ways that are better for their happiness, emotional and physical wellness and success in their world. This program will help dogs who are anxious, fearful, hyperactive, reactive, out of control, destructive and/or aggressive.
5 lessons for $475. People wishing to participate in the Relax class must have gone through this program first.
Canine All Star
Combines Obedience with TBTE for a holistic approach. This plan consists of 10 sessions of individual instruction to the client and his/her dog (7sessions at the client's home and 3 proofing sessions in an other mutually agreed upon location in regard to teaching commands and improving and maintaining the dogs abilities). It covers unlimited commands and off leash skills which will employ a remote collar. The package includes life time phone and/or email follow up, all needed training equipment (up to $300 value) included. Client may participate at no additional cost in any group class or activity offered by PGP for the life of the dog.
This program is $925
$25 discount for any program for lessons scheduled between 10 a.m. and 3 p.m. Monday, Tuesday, Wednesday and Friday